If you are motivated by our mission, explore career opportunities at our businesses:
Our Work Has Real Purpose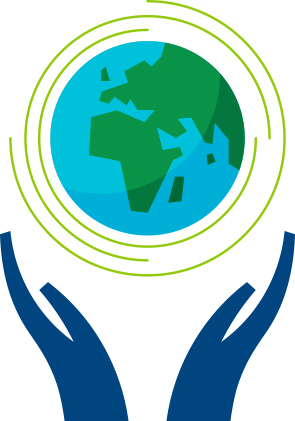 Let's Make a Difference Together
Our work is meaningful and critical. We focus and share one common goal: Safeguarding Global Health® to keep millions of people across the world safe. We take pride in high quality and customer care. We are proud of the work we do to help people every day.
As experts in sterilization and lab testing services, we help ensure that our medical device and pharmaceutical customers meet stringent safety standards and fulfill the regulatory requirements for the global healthcare industry.
We're driven, we're responsive and we're dedicated. We work together to build a positive workplace culture and strengthen our team.
Each of us contributes our diverse skills and perspectives to the success of our business. And as a team, we strive every day to deliver on our mission, Safeguarding Global Health®.
United by Our Mission: Safeguarding Global Health

Sustainability:
Our Purpose and Our Planet

Safeguarding Global Health with Every Product We Sterilize

Safeguarding Global Health with Every Test We Complete
Driven by Our Values
At Sotera Health, our values of Safety, Customer Focus, People, Integrity and Excellence drive everything we do.
Safety
We are uncompromising in our commitment to health and well-being.

Customer Focus
We are driven to fulfill our customers' needs with the highest quality and care.

People
We value our people who are part of a global team that is diverse, respectful, passionate and collaborative.

Integrity
We are honest, reliable and accountable in everything we do.

Excellence
We exceed the expectations of our stakeholders and continue to improve and innovate in everything we do.
Advancing Diversity, Equity & Inclusion
The unique skills, talents, and perspectives of the Sotera Health team enable us to achieve our mission. We are committed to advancing diversity, equity and inclusion on our workplaces. Our approach focuses on attracting and promoting diverse talent, building and sustaining an inclusive culture and measuring our progress to ensure we are meeting our goals.
Our Diversity, Equity & Inclusion (DE&I) Council consists of team members who represent all our businesses working directly with our CEO to guide initiatives that attract and develop diverse talent, build an even more inclusive culture, and measure our progress.
Recently, we launched unconscious bias training to help our team understand our own biases and identify ways to contribute to a more inclusive culture. It brought new perspectives to light and provided a foundation for our journey going forward.
"My career at Nelson Labs has allowed me the opportunity to work with global organizations that impact patients around the world. I have been able to advise these groups through committees and training – knowing that their standards dictate the safety of medical devices."

— Alpa: Director, Scientific Improvement, Nelson Labs

"Working with the customers to ensure our processes provide the best testing services and customer experience is something I really enjoy. I have been given many opportunities to learn from experts in my field, and implement those experiences to improve both of these areas in my roles at Nelson Labs."

— Quinton: Senior Lab Operations Manager, Nelson Labs

"Every day I remind myself how fortunate I am to work at a company that allows me to perform at my best, take risks, and try new things for the greater good. I like my job and have been able to explore many different roles within Nelson Labs."

— Dania: Senior Scientist, Lab Management, Nelson Labs

"I have truly enjoyed working at Nelson Labs over these past 20 years. One of the favorite aspects of my job is the customer-focused approach we take in every situation to give our clients peace of mind knowing that they have someone in their corner. Also collaborating with regulatory bodies in ISO meetings and other laboratories around the world to improve testing has truly opened my eyes to how impactful this work can be."

— Audrey: Senior Scientist and Consultant, Nelson Labs

"Working in Sterigenics is amazing and challenging: every day you have something to learn about our technologies, markets to explore, and products to study. I continue to learn and grow – both professionally and personally. The team I work with supports me. Most of all, I am very proud of Sterigenics' role during the pandemic and the attention and care we reserve to our Customers' products."

— Barbara: Inside Sales Representative, Sterigenics

"Sterigenics is a great place to work because I get to do my very best every day. It is a great feeling knowing that what we do is truly Safeguarding Global Health. Working here will challenge you and provide you the opportunity to grow both personally and professionally."

— Earl: General Manager, Sterigenics

"Working at Sterigenics great. No day is the same because the job is very dynamic and challenging. Even after several year, you learn something new every day. You are part of a strong professional team and you operate in a very extensive network in which you fulfill a variety of tasks. Our customers appreciate our customer focus and strong relationship - you are a rare expert in a market that offers valuable and critical value to make products safe."

— Laurens: Regional Account Manager, Sterigenics

"When I started at Sterigenics almost 12 years ago, what appealed to me was the openness and the fact that everyone had opportunities to be considered for higher positions. To date, I can say that I was not mistaken and that my initial feeling was correct. Working at Sterigenics means I have the chance to grow professionally within a company open to a diversity of opinions and thoughts. I feel listened to and recognized as an individual, despite the size of the company. I am proud to participate in our mission of Safeguarding Global Health."

— Sally: Director of Regional Accounts – Europe, Sterigenics

"I started working for the company 26 years ago as a summer job while in high school. Since that time I have held several positions and today have worked my way up to being a General Manager at a great facility with a great team. I have spent my whole working career here and could not imagine working anywhere else. The security and purpose that my job provides me keeps me coming back day after day."

— Leah: General Manager, Sterigenics

"I am proud to work at a company with such a positive reputation in the community and in the Health Science Industry. As well as a company that is truly committed to the safety and security of its employees. I value a workplace that actively seeks my input and suggestions and offers development opportunities that will allow me to continuously grow within the organization. Working at Nordion is meaningful to me and I have a clear vision of how my role contributes to the Company's commitment to Safeguarding Global Health."

— Michael: Manager, Security, Nordion

"First and most important is that I feel that my work contributes to a larger purpose which is to Safeguard Global Health. I also like working at a company with a culture of ethics, and a focus on employee and social responsibility. In my supply chain management role, my planning and project management skills are fully utilized, and I get to work closely with multi-function teams to ensure material arrives on time to support Production Irradiator project timelines."

— Zhen: Senior Purchasing Agent, Nordion

"Nordion is a key participant in the sterilization chain to make food, products and essential equipment safe for use. I enjoy working for this company because we share the same safety values when it comes to for the Health and Safety of all employees. I am also thankful for the amazing team of people I get to work with every day."

— Victoria: Environmental Health & Safety Specialist, Nordion

"Nordion has been a place that has allowed me to balance my commitments to my family with my duties at work in a flexible way. The culture here has been great for me as a dad with young children who can prioritizes my time with them."

— Bill: Quality Control Technician, Nordion

"Nordion has been one of the most rewarding career moves. The company has provided me the platform to do my best work, and to work with teams and leaders who lead from the heart. I'm passionate about the customers we serve—and understanding what they go through, and knowing we are making a positive impact on global health."

— Terry: Manager, Global Logistics, Nordion

"I really enjoy working at Sotera Health because the people are great! I have been able to learn and develop so much over my time here thanks to such a supportive team environment. Hard work doesn't go unnoticed making it easy to stay engaged while feeling recognized that the work we do is important."

— Matt: Finance, Sotera Health

"I enjoy working at Sotera Health because the company shows they care about people by the community culture that's fostered at the office, and the many outreach programs and volunteer activities they sponsor each year. I have family members who are healthcare professionals, and knowing we sterilize many of the tools they use makes me feel like I'm connected to them as they care for their patients."

— Trisha: Accounting, Sotera Health
Investing in the Benefits and Well-being of Our Team Members
Our mission of Safeguarding Global Health® applies to our employees as well. Our Company is committed to providing employees and their families comprehensive and competitive benefits and pay that align with our values.
Sotera Health offers benefits to help you and your family achieve your physical, mental, and financial goals. Our benefit programs are designed to attract and retain high-performing employees and meet the changing needs of a diverse workforce.
Highlights of our benefit programs include:

Healthcare and wellness
programs that support and nurture good health

Retirement
saving plans to help plan and prepare for the future

Education assistance
to encourage and enable employees grow in their careers

Adoption assistance
that provides financial assistance as well as parental leave
Responsibility
Our purpose, our conduct and our values are at the heart of our commitment to corporate responsibility. This dedication applies to the safety of our employees, the communities where we live and work, and the customers and patients we protect.
Our Global Code of Conduct unites all of us in the principles we operate by every day. The choices we make, make a difference. Our principles improve our social community, protect our environment, and improve the safety of every employee dedicated to protecting global health.
We're involved in the communities where we live and work by investing our time, talents, and spirit of our family culture. During the pandemic, we established the Sotera Health Community Response Fund and donated over $750,000 to support more than 50 non-profits in 61 communities where we do business.
SOTERA HEALTH COMMUNITY RESPONSE FUND
> $750,000
50 nonprofits
60 communities
Employee Development
Sotera Health is a learning organization, where development is continuously encouraged. We don't just say our employees are our most important resource – we believe it! As one of our employees, you will have access to a variety of development opportunities to allow you to progress along your chosen career path.

On the Job Experiences
We offer on-the-job experience to gain knowledge and learn new tools and technology. Employees regularly engage in cross-functional teams to successfully create or improve business practices.

Coaching/Feedback
Our culture is focused on productive feedback through our talent management process. Your manager will work with you and coach you on planning and growing your career.

Formal Training
In addition to coaching, we offer a wide variety of technical training and certifications designed to help you expand your leadership in your current role or a new one.
Sotera Health Services, LLC, Sterigenics U.S., LLC and Nelson Laboratories, LLC are equal opportunity employers. All qualified applicants will receive consideration for employment without regard to actual or perceived race, color, creed, religion, national origin, ancestry, citizenship status, age, sex or gender (including pregnancy, childbirth, lactation and related medical conditions), gender identity or expression (including transgender status), sexual orientation, marital status, military service and veteran status, disability, protected medical condition as defined by applicable state or local law, genetic information or any other characteristic protected by applicable federal, state or local laws and ordinances.
We will endeavor to make a reasonable accommodation to the known limitations of a qualified applicant with a disability unless the accommodation would impose an undue hardship on the operation of our business. If you believe you require such assistance to complete the application process or to participate in an interview, please contact us by phone (630) 472-3011 or email HR [email protected] for assistance.